Pottery Throwing Experiences
Perfect for beginners to pottery and wheel throwing.
Our throwing experience sessions are a perfect 2 hours for those who are completely new to pottery and wheel throwing.
We run these sessions on Friday afternoons and Saturdays with a maximum of 5 places available on each session – so you won't be on your own.
Our session leaders will guide you throughout and you will have the opportunity to try to make a small pot on the pottery wheels. Firing and decoration of your completed piece is included in the price.
Once the firing and glazing is complete (about 4-6 weeks) we'll contact you to come and pick it up.
Our throwing experiences are proving *very* popular, so we'd recommend that you plan ahead when booking!
The price includes 2  kiln firings and decoration.
£85.00 per person
Explore Clay Pottery classes and workshops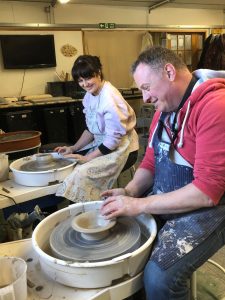 Wheel Throwing Courses
Aimed at both beginners and those who wish to improve their throwing skills.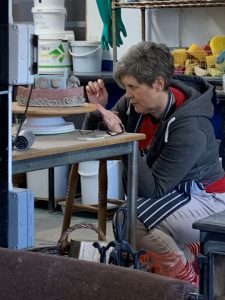 Clay Courses
We offer regular clay courses for up to 10 people. The courses are suitable for beginners and more experienced alike and are the gateway to our member based clay classes
Open Studio
Cheshire Clay Studio are proud to be able to display our class members and class leaders work through Open Studio weekends.
In this step by step guide, we take you through the 3 stages of clay and the decorative glazes and materials available and most appropriate for each stage of ceramics.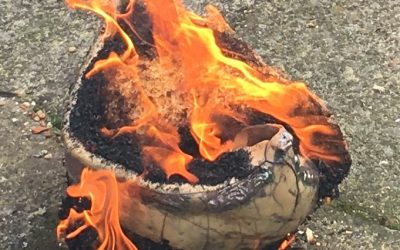 In this step by step guide, we take you through the equipment, materials and process you need to do your own home smoked firing.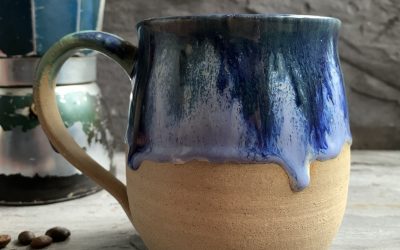 This step by step guide takes you through our 8 point plan for you to do your own home throwing.
Contact Us
07931 351183
cheshireclaystudio@gmail.com
Cheshire Clay Studio,
Lowes Farm
Moss Lane
Middlewich
Cheshire – CW10 9NG